WITH EVERY FIBER OF CLOTHING, IT IS OUR MISSION TO EMPOWER THE BEAUTIFULLY BROKEN AND PERFECTLY IMPERFECT.
BENEFITS YOU DESERVE!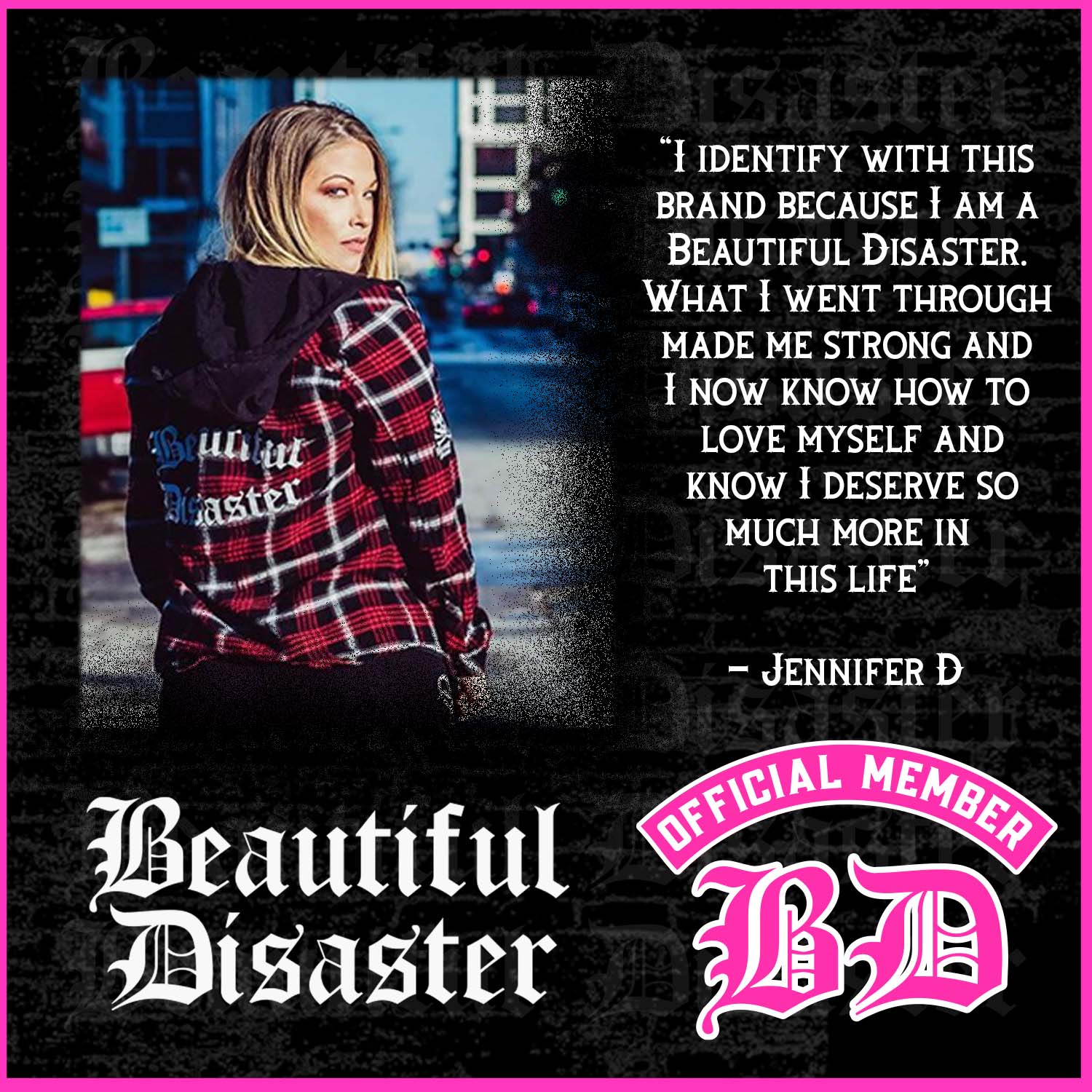 HOW CAN A CLOTHING COMPANY HELP ME HEAL?

Wearing Beautiful Disaster is like slipping into self-acceptance. Taking a small step towards a more confident version of yourself can simply start with what you choose to wear. With our powerful collections and sentiments, we help Women show the world that even if they have seen rock bottom there is still hope. You can speak your truth without saying a word. Our brand features powerful designs and sayings that relate to your past and inspire your future. Join hundreds of thousands of Beautiful Disaster sisters by wearing the brand, sharing your story and staying connected.
Join the Tribe
Watch Our Members Stories
Shop our newest collection drops
✕